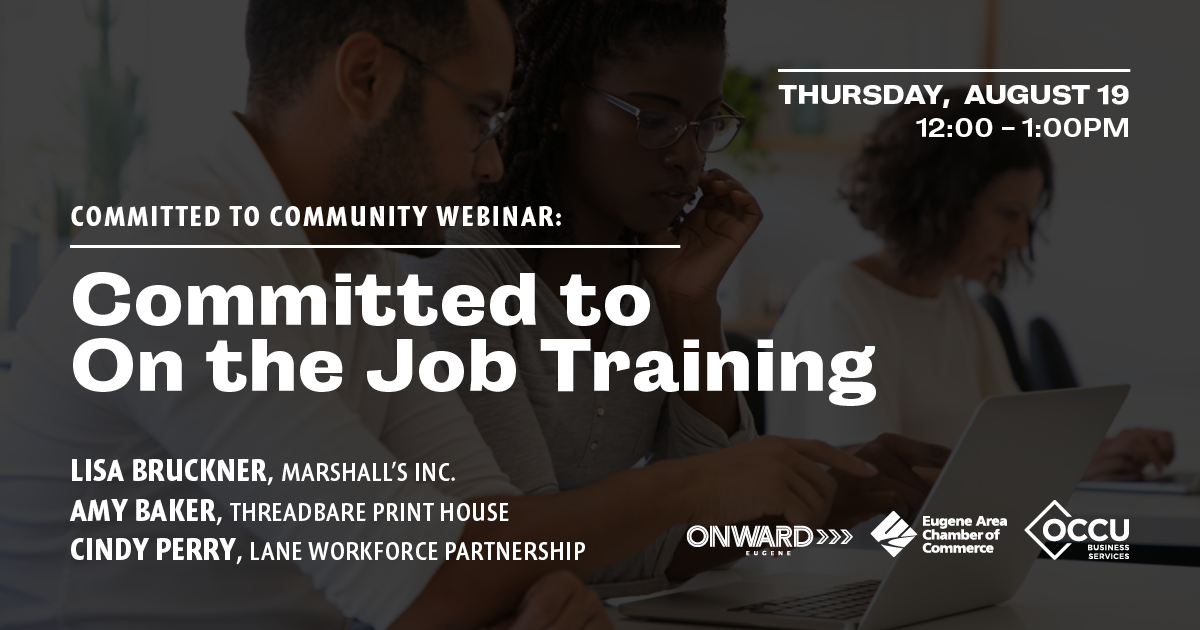 Hiring and training new employees is a huge challenge right now in our community. Onward Eugene offers an On the Job Training (OJT) program with Worksource Lane that helps to offset the cost. Business partners are reimbursed 50% of the wage paid to the OJT trainee up to a maximum of $3,500.
In our next community webinar, Lisa Bruckner of Marshalls Inc. and Amy Baker from Threadbare will share their experiences using the OJT program. We will also have Cindy Perry from Lane Workforce Partnership who will talk more about the program.
We invite you to join us and find out how this program could benefit you as an employee, an employer, or simply to learn how this program is helping the workforce in our community.